If you're wondering if Zion's worth venturing to during winter then hopefully these images will sway you. When winter comes around Zion in many ways slows down substantially, you aren't able to access many of the higher elevation areas and hikes of Zion, but in truth Zion doesn't get a ton of snow usually, which in some ways is regrettable as the snow adds a certain kind of beauty to the canyon.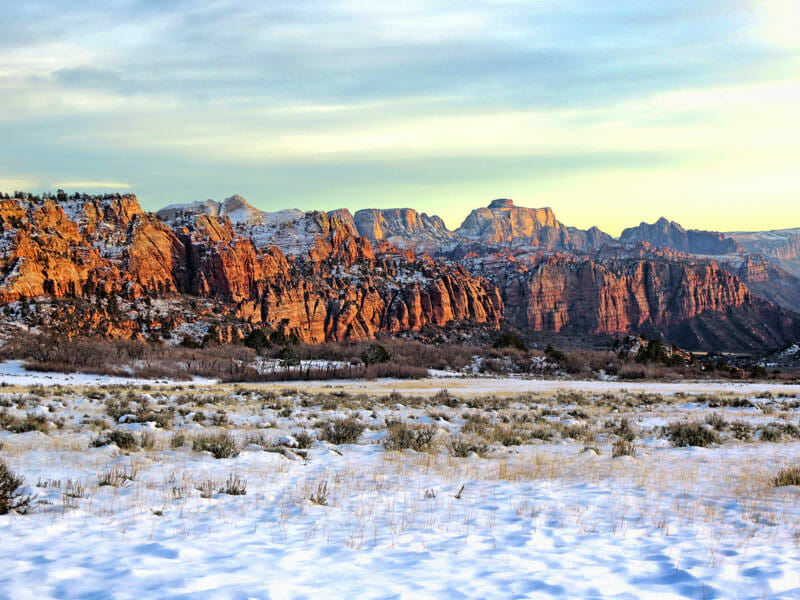 These two images were taken off of the Kolob Terrace section of Zion. If you've ever hiked the Subway then you'll know right where they were taken from. The road up to Kolob Reservoir is plowed to a point and then after that you're on your own.
The views here are dramatic and offer a less viewed section of the park. In fact it's one of the best and most beautiful drives in all of southern Utah. And here's proof that venturing up there during winter offers wonderful rewards.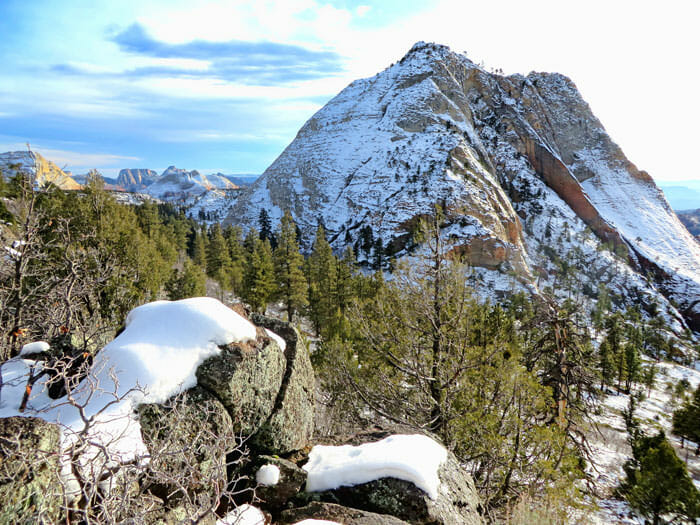 But the beauty of winter in Zion is the change that comes over it. The whiteness adds just a completely different perspective and view of this amazing place. We're used to the sheer canyon walls of red and white, but seeing them snow covered just makes for a completely different view.
In truth you'll be somewhat limited on which hikes you can do, especially right after a big storm. But places like Emerald Pools and Weeping Rock are easy enough and definitely worth the effort to see them in winter. The water flow is usually fairly substantial as well, so the waterfalls are often flowing strong.
https://www.bumbleberry.com/wp-content/uploads/2016/03/BumbleberryInn-Logo-shrink-2.png
0
0
Zion Bumbleberry Hotel
https://www.bumbleberry.com/wp-content/uploads/2016/03/BumbleberryInn-Logo-shrink-2.png
Zion Bumbleberry Hotel
2015-02-19 20:11:44
2019-04-23 20:34:09
Winter in Zion