Family Hikes in Zion National Park
For families who want to spend quality time and bond with each other, Zion National Park is the perfect vacation getaway. There are a lot of activities that parents can do with their children. There are favorite family hikes that tourists can enjoy in the park.
Before anything else, the first stop is the Visitor Center. This is where the shuttle starts and before your hike, you can get all the information you need. They have Junior Ranger information that can be really useful for kids.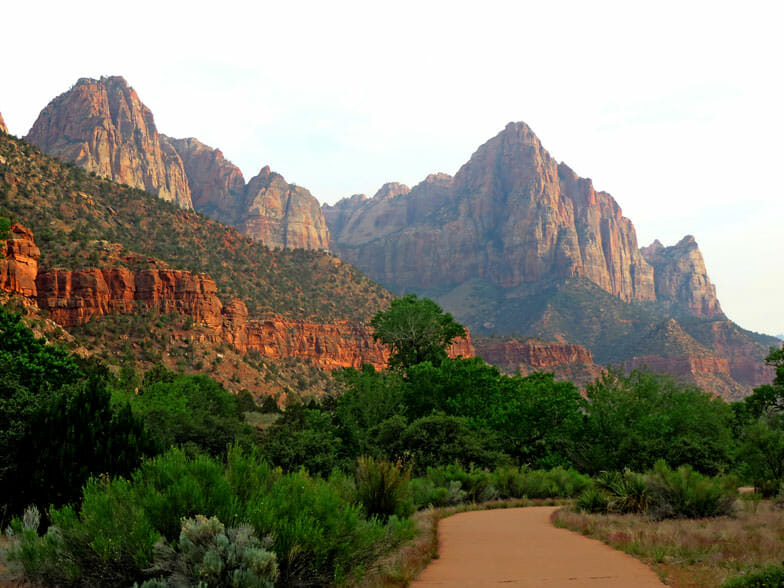 When going on a family hike, you can have the option as to whether you take on the Pa'rus Trail that will take you to Canyon Junction or you can also go for the shuttle. When you go for the trail, it is 2 miles and it gives you a perfect walk experience. You can also do biking but if you are with your kids, this may not be the best choice.
Then, the next stop is the Zion Lodge. This is a good spot where you can go for a picnic. If you do not have a packed lunch with you, there is a restaurant that offers a variety of dishes for you and your kids. For families, it reduces costs if you just pack lunch.  
After eating lunch, you can rest for a while before moving on to the next activity. Just across the lodge is the Emerald Pools trail. It has 3 pools. You can take a stroller when going to the lower pool. The middle pool is quite rugged as well as the upper pool. You do not have to worry as these pools are safe and kids do not have much trouble hiking to the pool.
There are several shuttle stops that can be perfect for kids to hike. One of the nice stops is the Weeping Rock. It is about a .5 mile walk. If you are carrying a stroller, you could park it. The last stop of the shuttle is the Temple of Sinewawa. This trail leads you to the Virgin River all the way to the Narrows.
Going on a family hike at Zion National Park is a fun activity that families can enjoy. But just prior to heading on to the trip, make sure that you prepare ahead of time. Apart from the mentioned locations, you may want to try other spots and activities that your kids can enjoy. Prepare the necessary items that you need to have a fun and hassle free vacation.