Incredible Weekend Biking Experience in Zion
Biking in Zion National park is one of my favorite things to do. You don't think there are many places to go, but allow me to tell you about my experience biking Zion a couple of weeks ago.
We started biking right in the middle of Springdale, about where the park is. Our goal was to have the entire experience not just the in the park experience. We wanted to ride by the shops and stores outside of the park grounds. There's just something fun about biking in Springdale. People are so happy and excited to be there. And as we kept getting closer to the park entrance we only got more and more excited to be there.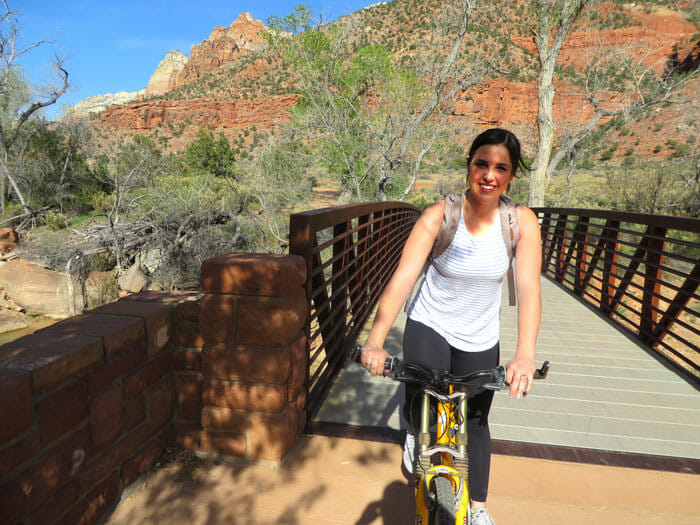 We took the east walking bridge entrance and began our journey along the Pa Rus trail that first goes through the campgrounds, and then heads up along the Virgin River. They've added some fantastic bridges that cross over the Virgin that really makes for a fantastic time as you ride. The Virgin River is a very pretty river, so biking along its banks makes for a beautiful ride.
There's one point along the Pa Rus trail where you can easily get off the trail and go down by the river to soak in the setting. The river here cascades down some boulders that make for a really pretty place to stop, and take in the beauty of the scene.
We continued riding up the trail, and couldn't help but love the bridges along the way. They really make for a great ride, to give you that birds eye view of the Virgin below you.
Before long the Pa'Rus trail ends and that's when we jumped on board the shuttles. The shuttles have 4 bike racks you can use to take you right to the top (of the Temple of Sinawa aka the Narrows). Once here we began the most exciting aspect of our biking in Zion journey, and started down the road.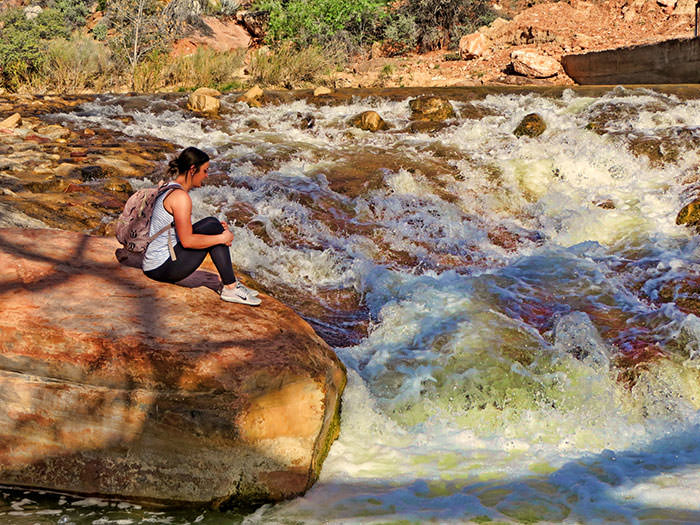 Since there are no cars then you have the road almost all to yourself, except for the occasional shuttle that passes by you. There's just something amazing about riding a bike down Zion Canyon. Seeing her walls from your bike as you go wizzing by. Big Bend, the Patriachs, all of them are just so beautiful when you're riding a bike.
You can even stop, and take a quick break at the Lodge like we did before our journey continued down the road. It really is an incredible experience to ride a bike in Zion.
https://bumbleberry.com/wp-content/uploads/2016/03/BumbleberryInn-Logo-shrink-2.png
0
0
Zion Bumbleberry Hotel
https://bumbleberry.com/wp-content/uploads/2016/03/BumbleberryInn-Logo-shrink-2.png
Zion Bumbleberry Hotel
2015-04-23 18:55:03
2020-04-15 19:28:01
Incredible Weekend Biking Experience in Zion