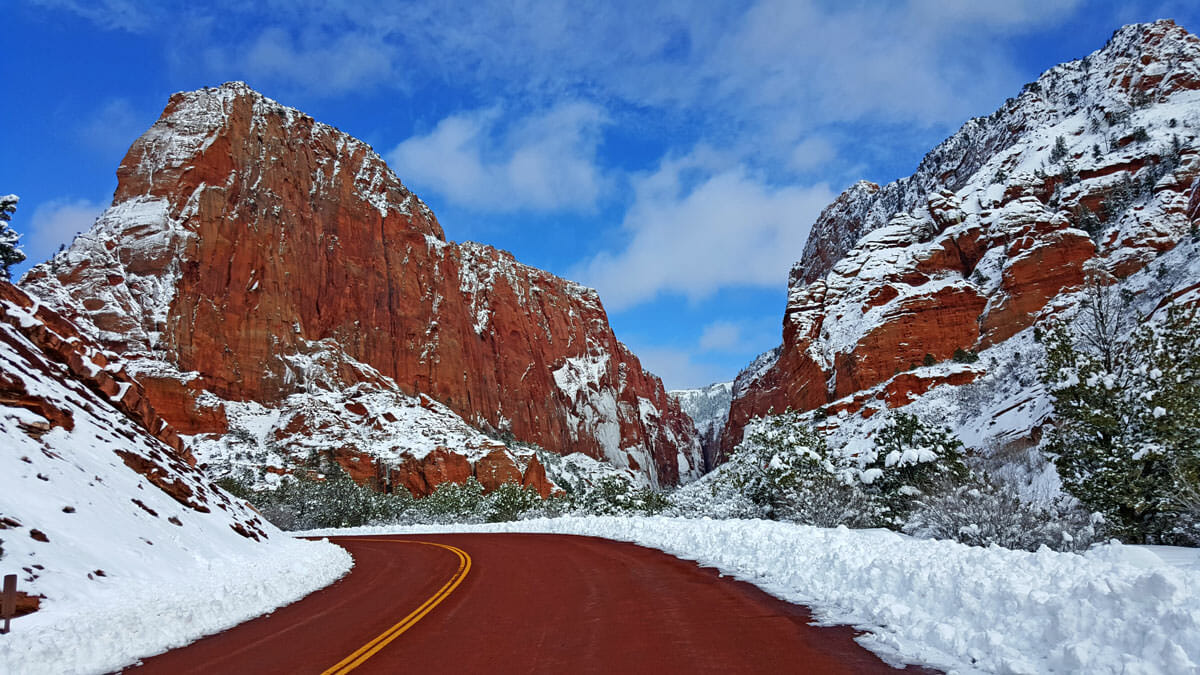 We are always partial to Angels Landing, the Narrows, and the likes. But if you were looking into going out a bit further than the main part of Zion, the Kolob Canyon section of Zion is one of our favorite spots. The views just off of the road are expansive an inspiring. And if you are looking into seeing Zion with a bit of snow on it, then there are few better spots to see it at than Kolob Canyon. They do plow the roads, but they can still be quite slick right after a storm, but don't let that stop you as most cars should be able to handle it just fine.
It's just something about the drama of the scene, the white snow in contrast with the shockingly red Kolob Canyon fingers makes for one beautiful scene. So take your family for a drive to see one of the prettiest snow locations in all of southern Utah, Kolob Canyon. It sits just off of I – 15 near St George, and if you're in a hurry you could probably drive up and down it in 20 minutes or so.
We took this picture from it about a month ago, but there's been more recent snow so we know that it again looks like this, or even better. So take the time, make a trip to the Kolob Canyon section of Zion National Park.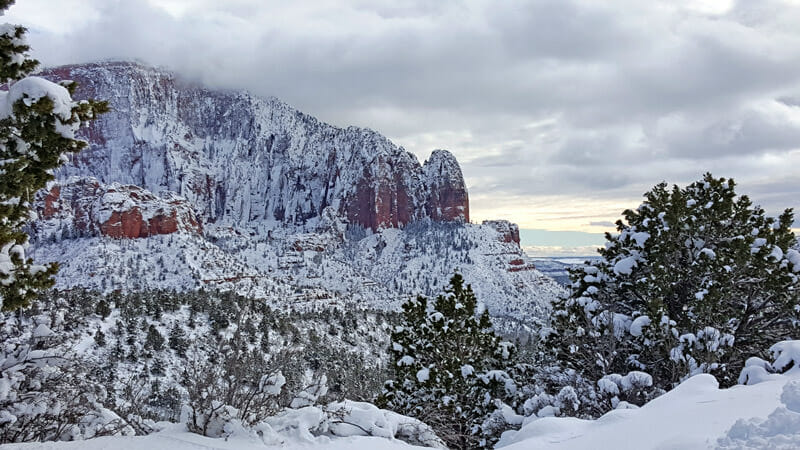 https://www.bumbleberry.com/wp-content/uploads/2016/03/BumbleberryInn-Logo-shrink-2.png
0
0
Zion Bumbleberry Hotel
https://www.bumbleberry.com/wp-content/uploads/2016/03/BumbleberryInn-Logo-shrink-2.png
Zion Bumbleberry Hotel
2016-02-05 22:49:42
2019-04-23 18:02:55
Snow Covered Kolob Canyon