While visiting Springdale, many people notice the sign that reads "World Famous Bumbleberry Pie." Most visitors have never heard of a bumbleberry so, naturally, their interest is peaked. While those who don't know what a bumbleberry is usually just want to know what they taste like, it's important to know that there is so much more to bumbleberries than their taste. Bumbleberries have an incredible story, they can be made into a variety of delicious treats, and they are just one of the many unique items at bumbleberry gifts. Between exploring the town of Springdale and hiking through Zion National Park, visitors should make time to visit Bumbleberry Gifts and treat themselves to a sweet slice of bumbleberry pie or one of Bumbleberry Gifts many other delightful desserts.
The Legend of the Bumbleberry
The elusive taste of bumbleberry has a story all its own. It is created by perfectly blending burple and binkle berries together. These delicious, juicy, and rare berries grow and ripen on a giggle bush. For those who have never heard of a giggle bush, it is no wonder, as these bushes only sprout in the most special of places. A giggle bush begins to quake, little by little, as the burple and binkle berries begin to ripen. At the exact moment that these berries ripen, they let out a little giggle. On a sunny summer day, the giggle bushes shake for hours and, if it's quiet enough, berries can be heard giggling uncontrollably.
When these berries begin to ripen, and they prepare to let out their signature giggle, they go from a tart green berry to a juicy, ripe purple color. Once the berry is plump, juicy, and ripened to perfection, it will let out one sweet giggle. Legend has it that, if someone were to eat one of these berries at the precise moment that it ripens, they would spend the rest of their life giggling.
Now, whether binkle berries, burple berries, or giggle bushes truly exist may be difficult to believe. Not many people have heard a plant laugh, after all. However, the incredible taste of bumbleberry pie, jam, and other products will have people less concerned about whether the legend of the bumbleberry is true, and more concerned with how they can get their hands on more bumbleberry treats.
How to Eat Bumbleberries
As if the unique story of the bumbleberry wasn't enough to set it apart from all the other berries, the bumbleberry has an unbelievable variety of uses. The possibilities are endless when it comes to what bumbleberries can be put into.
Though they are delicious picked straight from the giggle bush, there are many different products that can be made from binkle and burple berries. From a sandwich spread to a refreshing drink, bumbleberry treats make meals, and life in general, the best they can be.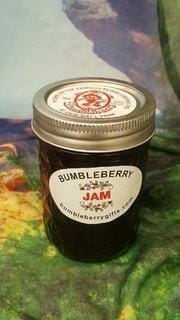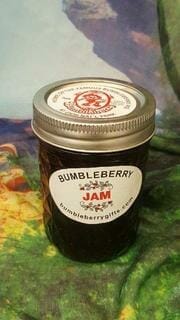 Jam
The most comforting and delicious thing that can fit on a pantry shelf is, of course, jam. While strawberry, blackberry, and grape jellies are nice, they just can't compete with the taste of bumbleberry jam. Slathering this ooey-gooey spread on bread, croissants, bagels, waffles or anything else imaginable, will turn an ordinary meal into something extraordinary.
When buying bumbleberry jam, it is a good idea to buy it by the case. Once one jar is gone, the craving for bumbleberry jam will never go away.
Pies
Fresh out of the oven, cooling on a window sill, served with a scoop of ice cream; just thinking of pie triggers a hunger that can only be satiated by a generous slice of fruity, flaky goodness. The indescribably delicious flavor of a pie made with bumbleberries is so much more incredible than any other pie. Even people who are not self-proclaimed pie enthusiasts will rave about the amazing taste of a bumbleberry pie, served a la mode, of course.
Visitors can pick up a slice of bumbleberry pie, warm and served with ice cream, at Bumbleberry Gifts. The chance to enjoy a slice of this delicious dessert is worth the trip to Springdale.
Scones
Once a treat reserved for fancy afternoon teas, scones can now be enjoyed by anyone willing to put in the work to make them. At the Bumbleberry Gifts, there is an incredible scone mix that makes serving up delicious bumbleberry scones quick and easy. Simply mix up a batch of dough using the bumbleberry scone mix, bake them in the oven, and impress everyone with the exceptional taste of bumbleberries.
Pouches of scone mix can be purchased in-store or online. The easy recipe makes whipping up a batch of fresh, filling scones as simple as can be.
Lemonade
Bumbleberry flavor kicks the refreshing taste of lemonade up a notch. With a lemonade mix available at Bumbleberry Gifts, a small glass or a whole batch of bumbleberry lemonade can be created. The remarkable flavors of bumbleberry combined with lemons create a delicious drink that will help keep cool on the hottest of days.
A perfectly crafted pouch of bumbleberry lemonade can be purchased online or in store. They come in single serve packs and larger pouches so that bigger batches can be made. The refreshing taste of bumbleberry lemonade makes summer taste a whole lot cooler.
Other Peculiar Products at Bumbleberry Gifts
Bumbleberry Gifts has a lot more to offer than just bumbleberry products. Available online and in-store, there are dozens of other unique, delicious treats to choose from. Whether buying to share or to enjoy alone, each treat from Bumbleberry Gifts will transform every meal and snack.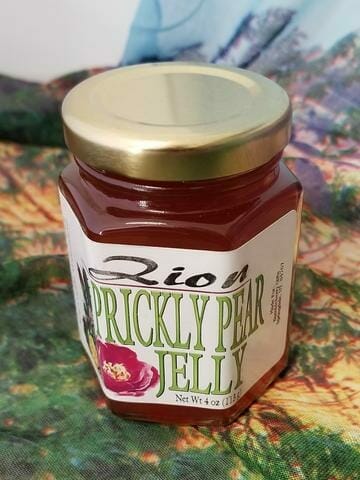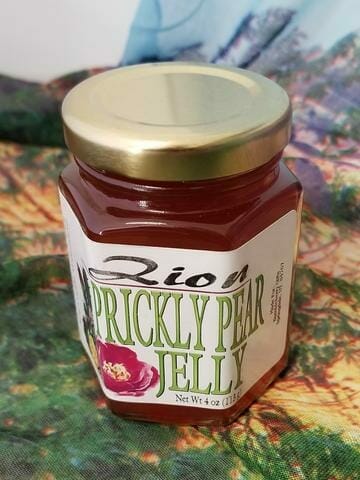 Prickly Pear Syrup and Jelly
Though not as mysterious as the elusive b
inkle and burple berries, prickly pears are a unique treat that many people have never tasted. A prickly pear is a type of cactus that grows in a paddle shape. It may grow in a small, sparse group or a large, abundant one. Many parts of the prickly pear cactus can be used in food items, but for prickly pear syrups, jellies, and other sweet items, it's the fruit portion that gives these treats their unique taste.
Prickly pear syrup and jelly are often described as a cross between watermelon and bubblegum. This incredible flavor is the perfect addition to pancakes, croissants, toast, sandwiches, and any other meal that could use a bit of extra flavor and sweetness.
Novelty Candies
Bumbleberry Gifts has a variety of one of a kind candy treats that make the perfect souvenir or funny gift. They can be purchased in-store or online. The recipient of these candies will furrow their brow as they read the contents of the package. Gifts like Coyote Poop, Rattlesnake Eggs, Horny Toad Droppings, and many more will be a funny and surprising treat to receive. These gifts, of course, are not actually droppings from local wildlife. They are, rather, a variety of chocolate creations, like chocolate covered peanuts, raisins, and almonds. From the silly packaging to the delicious candy inside, these are guaranteed to elicit a smile from everyone who opens them.
Order Some Giggles from Bumbleberry Gifts
All the bumbleberry products listed above, and many more, can be purchased at Bumbleberry Gifts. For those who don't plan to travel to Utah, these delicious treats can be purchased online. This means that no one will miss out on the undeniably delightful taste of the elusive, mysterious bumbleberry.
Guests can visit Bumbleberry Gifts to purchase bumbleberry favorites, as well as many other different food gifts. There is a variety of fudge, baked goods, and of course, warm bumbleberry pie with ice cream.
Many people find that once they get a taste of Bumbleberry Gifts' delicious creations, they can't get enough of them. To satisfy the cravings for these goods without having to schedule a vacation, many of Bumbleberry Gifts' items are available in their online store. Their reasonable prices and flat rate shipping make getting the tastes of Utah fast, easy, and inexpensive.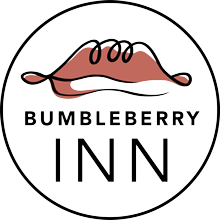 https://www.bumbleberry.com/wp-content/uploads/2018/05/bumbleberry-pie.jpg
734
800
Zion Bumbleberry Hotel
https://bumbleberry.com/wp-content/uploads/2016/03/BumbleberryInn-Logo-shrink-2.png
Zion Bumbleberry Hotel
2017-11-17 17:35:22
2019-12-23 19:02:11
What is a Bumbleberry?